---
The Bonnie Green of Glasgow - nigelgatherer - 09-12-2016



The Bonnie Green of Glasgow






I have been frustrated for months because I used to use Picasa to store images which I posted into threads here, but they went and changed it to Google Photos, or something like that, and deleted the option to share. Genius. I've been trying other sites with limited success. This is my latest: I've opened a Photobucket account, and if it works, there should be a tune above. If it doesn't work - well, you might get the picture. I don't know why in this day and age things have to be so difficult!!!!

Doesn't seem to have worked. I'll try some other things...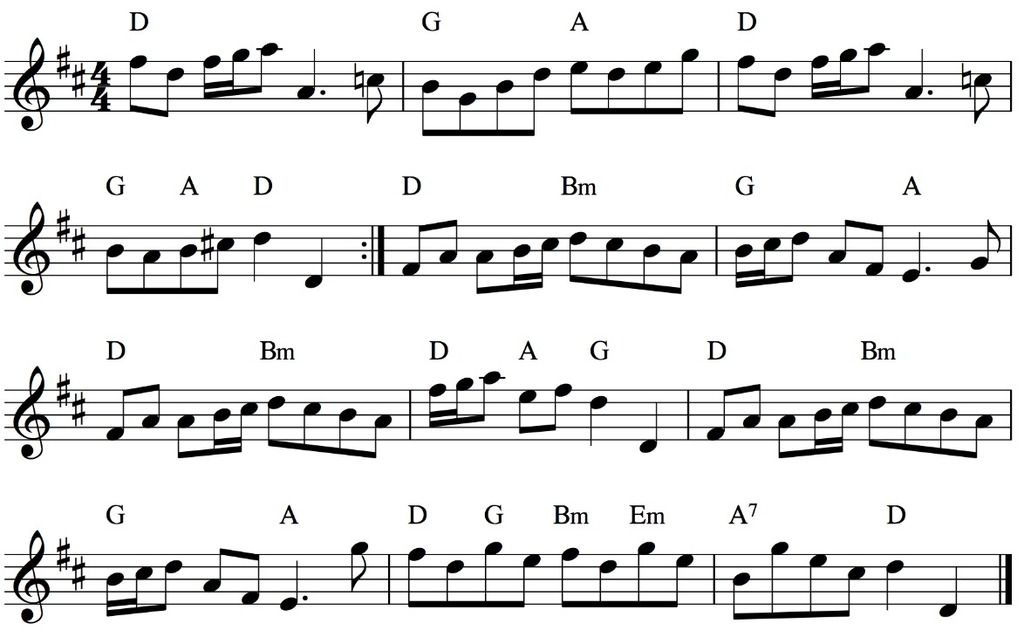 Ooh - that worked! Hopefully I'll be able to start posting music again after a long hiatus.


---
RE: The Bonnie Green of Glasgow - John Kelly - 09-12-2016

Interesting tune, Nigel. Is it one of your own? Phrases in it are reminiscent of The 42nd's March - known colloquially as "Wha Saw The Tattie Howkers".
I have loads of pictures also on what was Picasa, mainly of all the instruments I have built at various stages of their construction and I have transferred quite a few over to Google Drive, but the loss of Picasa was a big annoyance.


---
RE: The Bonnie Green of Glasgow - nigelgatherer - 18-12-2016

No, not my own. I've been searching to find where I got it, but I've been unsuccesful so far.


---
RE: The Bonnie Green of Glasgow - Jack Campin - 19-12-2016

My pages? It's in Aird (whose premises were a few minutes walk from Glasgow Green, I think). But it was first published by Riddell in 1766, when Aird was a boy.


---
RE: The Bonnie Green of Glasgow - nigelgatherer - 19-12-2016

Yes, that's it! I mean John Riddell's Collection, 2nd edition, which is available from Highland Music Trust. I may very well have seen it before in Aird, as I got Jack's rendition of the Aird Selection books from his site ages ago. If you haven't seen what's available on Jack's web site you must: it's a treasure trove.

Regarding

Wha Saw the 42nd?

, there are a few tunes strongly related,

Highland Donald Kissed Kitty, Will Ye Go and Marry Ketty,

and

Wha Wadna Fecht for Charlie?

for example. An early printing was Stewart's Collection of 1761.


---